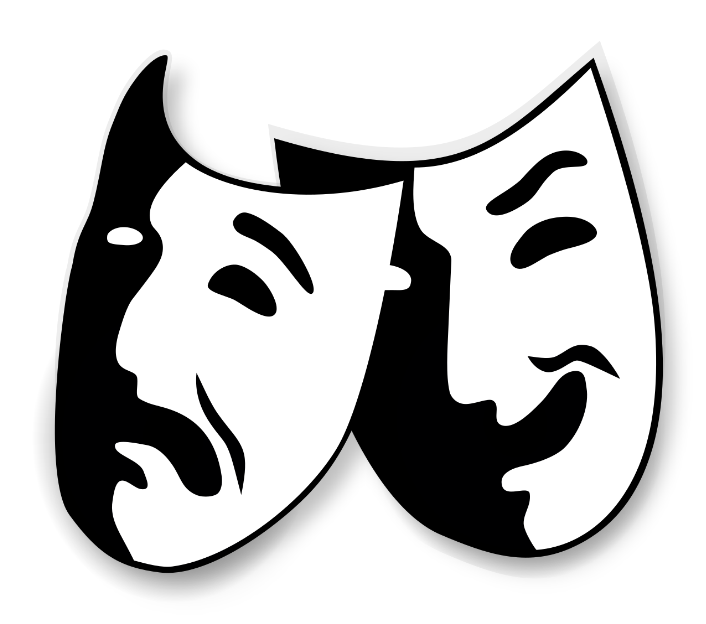 PRELIMINARY AUDITIONS 
for a fall production of
The Sound of Music
Richard Rogers and Oscar Hammerstein 
Tuesday, Jule 14 at 6:30 and Saturday, June 18 from 9:00 am – noon 
Christ the Redeemer Anglican Church, 188 Elliott St. Danvers, MA
If you are auditioning for a singing role, please bring a musical number that demonstrates your range – both vocally and as an actor. You will be asked to read from the script. Be prepared to stay to read with several other actors if required. Bring a resume and a headshot if you have one.
Please  fill out the questionnaire below to secure your place at auditions. You may also indicate any roles for which you are interested in auditioning.
Rehearsal and performance dates are listed below, as well as character descriptions. All roles are available.
PRODUCTION STAFF:  WE ARE ALSO LOOKING FOR BACKSTAGE HELP IN THE AREAS OF STAGE MANAGEMENT, LIGHTING DESIGNER, BOARD RUNNERS (SOUND AND LIGHTS), MASTER CARPENTER, SET CONSTRUCTION ASSISTANCE, CHOREOGRAPHY,  COSTUME ASSISTANCE, MARKETING AND ADVERTISING ASSISTANT. SOME PRODUCTION STAFF ROLES WILL BE STIPENDED.
Rehearsals
Saturdays from 9-12 September 3, 10, 17, 24; October 1, 8, 15, 22, 29; 
Saturday from 1:00-4:00 Nov. 5
Tuesdays from 6:30-9:30 September 6, 13, 20, 27; October 4, 11, 18, 25; Nov. 1, 8
Wednesday from 6:30-9:30 November 9
Thursday from 6:30-9:30 November 10, 17
Performances
Friday, Nov. 11 at 7:30; Saturday, Nov. 12 at 3:00; Sunday, Nov. 13 at 3:00 
Friday, Nov. 18 at 7:30; Saturday, Nov. 19 at 3:00; Sunday, Nov. 20 at 3:00 
SOUND OF MUSIC
ADULT CHARACTERS:
MARIA RAINER
(musical theater mix/soprano, dance, 20-35) A postulant at Nonnberg Abbey – young, free spirited, warm, gentle and kind with much determination.
CAPTAIN GEORG VON TRAPP
(baritone, moves well, 35-45) A retired Austrian naval captain. Polished, yet very military in the way he runs his life to repress his sadness over the death of his wife; underneath, he is warm, understanding, and determined.
MAX DETWEILER
(tenor/baritone, moves well, 30+) Charming and vital; a man of sophistication who enjoys the good life; true and loyal friend to the von Trapp family.
ELSA SCHRAEDER
(mezzo soprano, moves well, 35-45) A baroness of taste and elegance, sophisticated, dignified and mature.
MOTHER ABBESS
(legit soprano, wide vocal range, 40+, very strong actress) 
Motherly, understanding, strong and authoritative, but kind.
Sister Berthe (alto, moves well) Mistress of Novices, prudish, straight laced with a quick tongue, she is less tolerant than other nuns.
Sister Margaretta (mezzo, moves well) Mistress of Postulants, very kind, understanding and concerned.
Sister Sophia (soprano, moves well) Neither demanding nor critical, sticks with the rules.
Franz (non-singing, 30+) The von Trapp butler, rather formal but not without spirit, he is very German and loyal to the Fascist cause. 
Frau Schmidt (non-singing, 30+) The housekeeper, stoic, very little personality; she does her job efficiently but without affection. Strong and somewhat dominating. 
Herr Zeller (non-singing, 40+) Stern and unsmiling, a typical Nazi official whose primary concern is to see that everyone toes the line. Appointed Nazi official who is to prepare Austria for the Anschluss.
Rolf Gruber (low tenor, dance, 17) Suitor to Liesl, telegram delivery boy, later Nazi soldier. A very pleasant young man, somewhat aggressive but in a gentle way. 17, going on 18. 
Admiral von Schreiber: A German admiral who is now working with the Nazi party to recruit Baron von Trapp.
Baron Elberfeld: Neighbor and friend of Captain von Trapp. He is of the oldest family in the valley.
Baroness Elberfeld: Baron Elberfeld's wife.
CHILDREN'S ROLES:
Liesl von Trapp (mezzo, dance, 16) The oldest child, blossoming into a young lady with an interest in boys. She has a maternal edge to her and cares very deeply for her younger siblings. 16, going on 17. 
Friedrich von Trapp (age 14) Tough exterior, very much trying to be "the man" of the family. 
Louisa von Trapp (age 13) Rebellious attitude. 13. 
Kurt von Trapp (age 10, falsetto) Gentle and mischievous. 10, but almost 11. 
Brigitta von Trapp (age 9) Smart, reads a lot. 9, and keenly observant for her age. She is thoughtful and, as she says, "cannot tell a lie."
Marta von Trapp (age 7) Very sweet and gentle. 7, very honest and forthright. Marta likes to enjoy herself and would like a pink parasol for her birthday.
Gretl von Trapp (age 6) The youngest of the Trapp children, Gretl is soft-spoken and shy, but sweet.
CHORUS:
5-10 male chorus members (16-60+ years) – Nazi soldiers, neighbors, Salzburg citizens and Georg's friends (of naval background).
5-10 female chorus members (16-60+ years) – Salzburg citizens, new postulant, nuns, novices, postulants and contestants in the Festival Concert.
Actors will be called for dates on which their scenes are being rehearsed but may not be needed for every rehearsal.  We are distinctively Christian in purpose, and are open to partnering with all North Shore community members. For additional information, contact Tess McKinley at [email protected].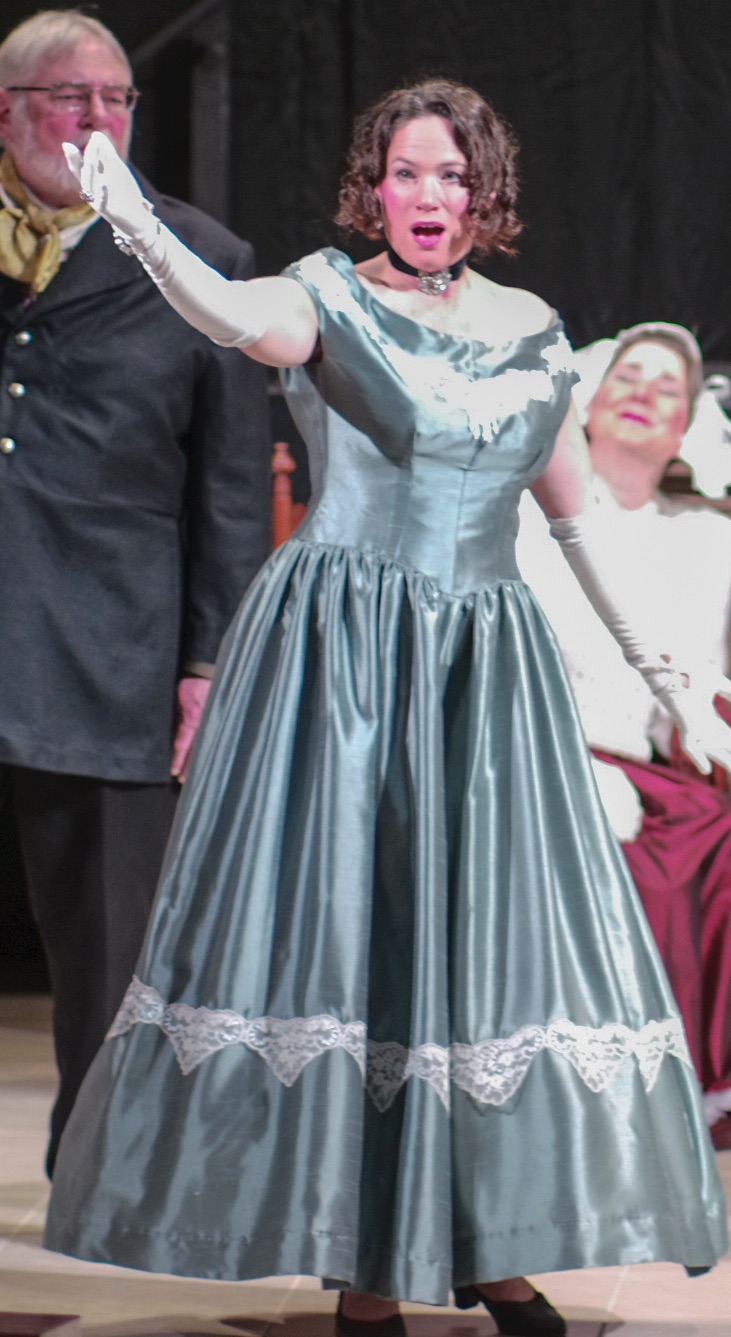 Photography by Michael Chiusano.
Efforts have been made, sometimes unsuccessfully, to contact holders of all copyrights. If any rights have been unintentionally infringed upon, we apologize and are prepared to make corrections with appropriate credit given to the owner.