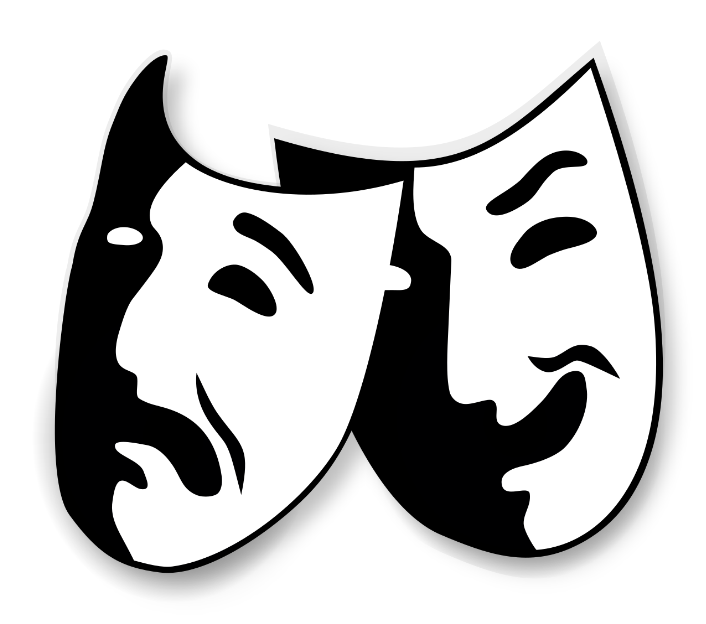 Saturday, Dec. 4   
9am-noon
Jane Austen's
Pride and Prejudice
a musical adaptation
by Lawrence Rush
Location: Christ the Redeemer Anglican Church 188 Elliott Street, Danvers, MA
Please arrive between 9 am and noon and be prepared to read from the script and sing something that demonstrates your vocal strengths. Actors will be seen in the order of your arrival.
REHEARSAL SCHEDULE:
Jan. 11 – Mar. 12: Tuesdays 6:30-9:30 pm and Saturdays 9 am – noon
Mar. 15, 16, 17: 6:30-9:30 Tech Rehearsals
PERFORMANCES:
March 18 and 25  at 7:30 pm
March 19 and 26 at 3:00 pm
March 20 and 27 at 3:00 pm
Actors will be called for dates on which their scenes are being rehearsed but may not be needed for every rehearsal.  We are distinctively Christian in purpose, and are open to partnering with all North Shore community members. For additional information, contact Tess McKinley at imagostage@ctrnorthshore.org.
ALL ROLES ARE AVAILABLE (See breakdown below.)
PRIDE AND PREJUDICE CHARACTERS
(Ages are approximate in relation to the other characters, but actors may be of a different age.)
MRS. BENNET – around 50 Mezzo-soprano – comically loud and annoying and rude without realizing it. Character belt.
MR. BENNET – her husband. Early 50s Bass – dry sense of humor. Legit voice.
Their daughters – 
    JANE – 22 Legit Soprano – Beautiful, sweet disposition, modest and forgiving.
    ELIZABETH – 20- Mezzo-soprano – pretty, feisty, energetic, quick to judge, Strong belt/mix   to High F.
    MARY – 18 – Soprano – bookish, likes to give speeches, legit voice, but can sing purposefully out of tune to high Bb.
    KITTY – 16 – Mezzo-soprano – follows Lydia around and copies her. Immature, whiney. Legit character voice.
    LYDIA – 14 – Mezzo-soprano – attractive, wild, hormonal, silly, big personality, legit to High F, belt to High D.
MR. BINGLEY – 23 – Tenor – handsome, sweet, Legit voice .
CAROLINE BINGLEY – his sister- 21- Mezzo-soprano – Mezzo-soprano – elegant, but snobbish and fake, when speaking to those beneath her, Legit character voice.
MR. DARCY – his friend – 24- Baritone – handsome, introverted, brooding, seemingly judgemental but good-hearted, Rich, beautiful legit voice with mix to high G .
CHARLOTTE LUCAS – Elizabeth's friend -24- Mezzo-soprano – not beautiful, practical but warm. Rich legit voice with a mix on top.
MR. COLLINS – 27- Tenor- ridiculously pompous and flowery, legit character voice to High Bb.
GEORGE WICKHAM – 22- Tenor – handsome, seemingly friendly, but a con artist, Legit/mix to High F#.
LADY CATHERINE DE BOURGH – 60 – speaking role rich, know-it-all, very controlling. 
Chorus/Non-solo singing roles:
SIR WILLIAM LUCAS – Charlotte's father- 50 
LADY LUCAS – his wife- late 40s
MR. DENNY – 20
MRS. REYNOLDS – 60s
GEORGIANA – 18
MR. GARDINER – 40
MRS. GARDINER – 35
ANNE DE BOURGH – 23
FOOTMAN – any age
SERVANT – female, any age
ACT 2 SERVANT – male, 50's or older 
CHAMBERMAID – any age
STEWARD – male, 50s or older 
The time – the year 1800 
The place – England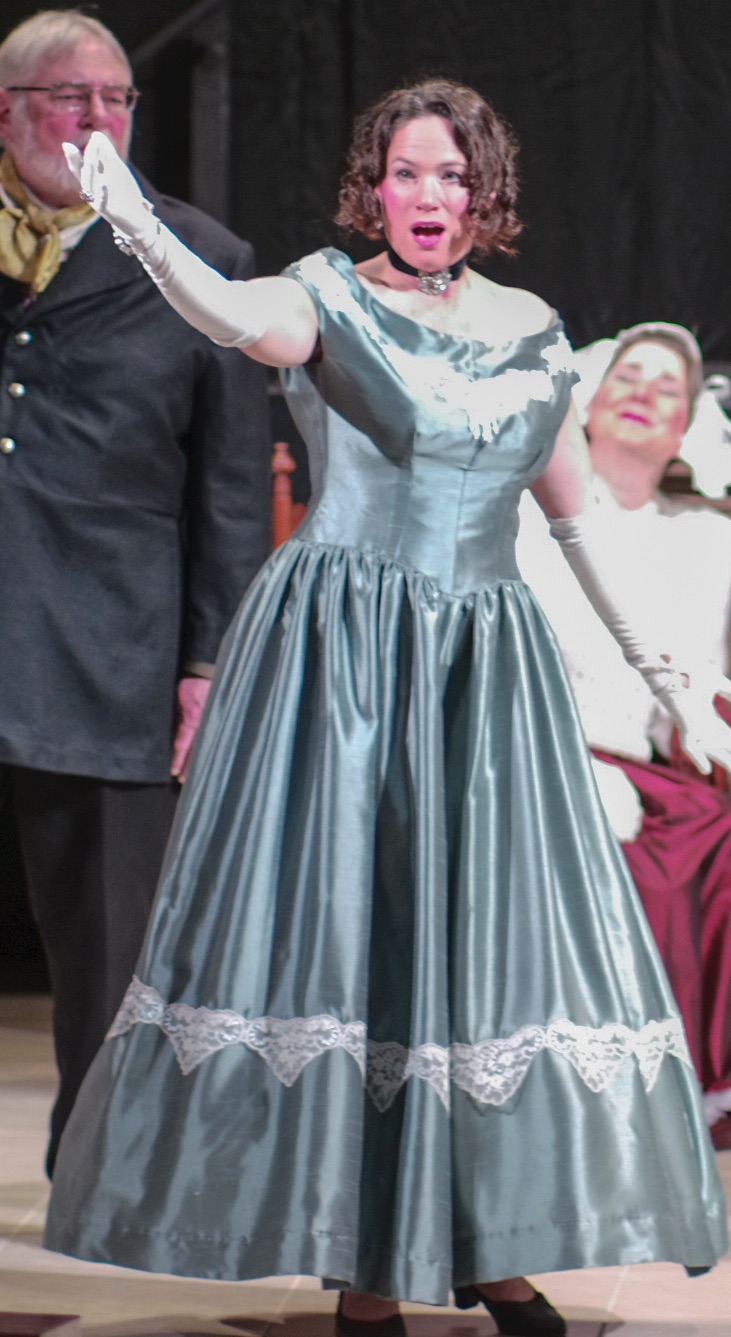 Photography by Michael Chiusano.
Efforts have been made, sometimes unsuccessfully, to contact holders of all copyrights. If any rights have been unintentionally infringed upon, we apologize and are prepared to make corrections with appropriate credit given to the owner.